General Dentistry in Morrilton, Perryville, & Atkins, AR
Dr. Adam Gottsponer is a general dentist who is proud to serve Morrilton, AR and the surrounding communities. We know that nothing is more important than finding a dentist that provides you with consistent treatment and care that you can trust time and time again. A general dentist is to your oral health like a primary care physician is to your general health. A general dentist is the first doctor you're going to turn to for preventive care, dental checkups, cleanings, and more.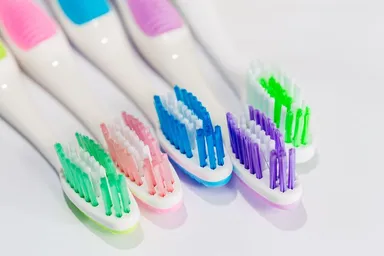 Whether you need a good dental cleaning or gum care, our general dentist is the professional for the job. General dentistry encompasses an array of dental services and care, and our team can even care for your whole family. Dr. Gottsponer can diagnose, treat, and manage oral diseases and conditions, but our goal is to provide preventive care that protects the health of your teeth and gums in the first place.
Some of the general dentistry services we provide include,
Prophylactic cleaning
Dental x-rays
Fluoride treatment
Dental sealants
Fillings
Root canals
Tooth extractions
Teeth whitening
Veneers
Cosmetic dentistry
Orthodontics
Crowns, bridges, and dentures
Implants
The best way to keep up with your oral health is to visit us twice a year for dental cleanings. We can continue to monitor the health of your smile and pinpoint problems early on through this simple screening. Once a year, we will take x-rays of your mouth, which gives us a better idea of the health of your jawbone, nerves, tissue, gums, teeth, and tooth roots. Preventive care is important for everyone, especially children. Children should start seeing their dentist by one-year-old to keep their developing smiles healthy.
At Gottsponer Family Dental, nothing is more important than providing patients with the care they need and to prevent problems from happening in the future. We want to help our patients avoid the need for restorations and dental procedures that they could have avoided by simply getting routine cleanings and by properly brushing and flossing. We also love educating patients of all ages about proper techniques for brushing and flossing teeth to protect against tooth decay.
If you are looking for a general dentist in Morrilton, AR, Dr. Adam Gottsponer, and his dental team welcome you to their practice.
If You Are Interested In Learning More About Our General Dentistry Services, Call Gottsponer Family Dental In Morrilton, AR At (501) 354-1305 Today!
Also Serving The Perryville And Atkins, AR Communities.